18 December keert WFL MMA terug
The battle of the Loukilli's zal plaatsnemen op het 7de evenement van WFL MMA.
Met toeval zullen de 2 heren met zelfde achternamen het tegen elkaar op nemen bij World Fighting League MMA 7. Soufiane Loukili (3-1-0) vocht voor het laatst in 2019 bij ATLAS MMA 6 waar hij zijn partij verloor op submission. Hij keert nu terug tegen de debuterende Bilal Loukili die zijn eerste MMA zal vechten.
Een uit origine kickboxer die onder andere bij Enfusion heeft gevochten stapt nu ook net als vele in het MMA bootje tegen zijn naamgenoot. Soufiane Loukili won 2 van zijn 3 partijen via submission.
Wil je meer weten over dit evenement? Klik dan hier en bekijk hieronder de post van Soufiane Loukili. Wil je Soufiane Loukili zijn laatste partij zien dan kan dat onder aan de post: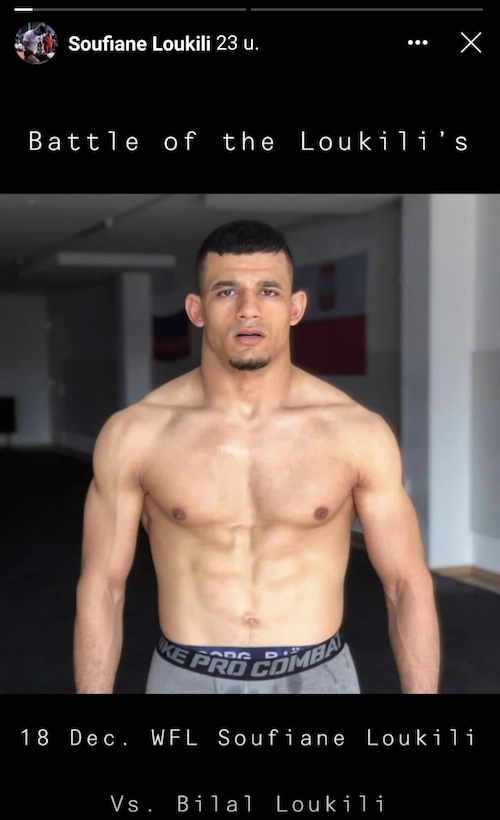 Comments
comments